Customers are at the heart of everything we do. Our strive for excellence and passion for innovation is second to none. As one of the largest automotive parts and dies making manufacturer in Malaysia, our commitment to provide improved value to stakeholders, shareholders and business partners is intertwined with our corporate vision to become a leading and trusted global player in our domain.
Harnessing my stewardship with performance driven quality, and addressing core competencies with teamwork, integrity and innovativeness, the nucleus defining the success behind PHN lies deeply in our three pillars of customer satisfaction practices; Quality, Cost and Delivery.
We are constantly moulding and re-shaping our organisation culture with improved operation efficiencies to meet the challenges in discerning customer expectations. We also realise, employees are the corner stone of this aspiration,
guided by best practices, cutting-edge technology and sustainable business practices.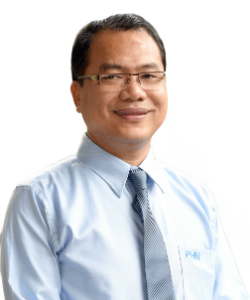 Whilst remaining profitable with market expansion in view, we also understand
the importance of responsible management and financial governance,
community investment and environmental friendly business practices.
It is this very fabric of organisation resilience that binds all our expertise and
strengthen our promise to customers. With renewed vigour with each passing year,
we aim to better our capabilities, increase our production output and expand our
product offerings, serving customers locally and internationally.
Forging ahead, we believe in win-win partnerships, long term relationships
and stand true to every customer being unique, and therefore
customising resources and skill sets for greater business affluence.
In submission, I would like to thank all our loyal customers
thus far for their support, our dedicated employees
for their sheer determination to challenge paradigms and our
shareholders for their trust and guidance as we steer
PHN to become a leader of choice. I am confident that
with a strong business pedestal weaved together with
ethical modus operandi and an unprecedented
workforce, PHN will be a force in the industry
and a trusted partner in global horizons.
Yours Sincerely,
Azhar Taib @ Jalal